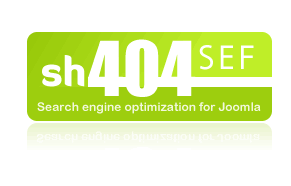 SimpleCalendar plugin for Sh404Sef in Joomla
For my website, www.motorcamping.eu, i'm using SimpleCalendar as an event calender. Simplecalendar is easy to use, straight forward, and comes with good support! Allthough the component works fine, the URLs aren't really SEO-optimised, therefore I wrote my own plugin for Sh404Sef in order to generate these URLs. The plugin is free for everybody to use at their own risk. You can find the plugin under the download section.
One bug is known:
The email button doesn't work, this has to do with that the compoment (com_mailto) isn't supported by Sh404sef.
The plugin is released under the terms of GNU GPL 2.0 and later. Allthough the plugin is free to use, I would appriciate a donation through PayPal.